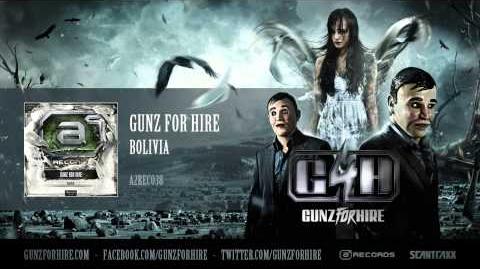 Rawstyle is a relatively new subgenre of Hardstyle. It commonly incorporates features from early Hardstyle and Hardcore, such as reverse bass, a darker melody and a distorted kick. 
There is also a type of Rawstyle which is more of a solo genre. It can be seen in the works of artists such as Warface, Dj Thera, Deetox and more. This kind of Rawstyle is normally made with a kick that is very distorted. It is mostly focused on the punch (The 'hit' of a Hardstyle kick) with a much weaker tail than Hardstyle. 
There is also a version of Hardstyle that is influenced from Rawstyle. This normally features a more distorted kick but it is not nearly as focused on the punch as full Rawstyle. Above is an example of this kind of Hardstyle.  
Rawstyle can often be very experimental, often using unconventional techniques and methods to achieve a certain sound.
Rawstyle Artists
Edit
Some of the most prominent artists in the rawstyle scene include Zatox , Adaro , Ran-D and Chain Reaction. Some artists are not specifically rawstyle artists, but may produce rawstyle tracks along with another subgenre of hardstyle. This is true for artists such as Headhunterz , with his track 'Doomed'.
Other artists include
Edit
Act Of Rage
Agony
Alpha²
Apexx
Artifact
B-Front
Bass Chaserz
Break Zero
Blackout
Caine
Chris One
Crypsis
Crystal Mad
D-Sturb
Dark Pact
Deepack
Deetox
Degos & Re-Done
Delete
Digital Punk
DJ Thera
D-verze
E-Force
Endymion
Enemy Contact
Frenetikz
Gunz For Hire
Hard Attakk
Hardcraft
Hard Driver
Hardstyle Mafia
High Voltage
Infirum
IvanZoide
Iqlusion
Jacko
Jack Of Sound
Krowdexx
Luminite
Main Concern
Malice
Malua
Mary-B <3
Myst
Omethian
Outbreak
Phuture Noize
Public Enemies
Radiance
Radical Redemption
Rebelion
Ravage
Raxtor
Regain
Riiho
Riot Shift
Rooler
Saphera
Scream Intention
Solutio
Sons Of Osiris
Subsonik
Sub Zero Project
Stereotuners
Tartaros
Titan
The I's
The Machine
The Vision
Thyron
Unresolved
Vazard
Warface
War Force
X-Pander
Rawstyle Labels
Edit
Some of the most famous rawstyle labels include A² Records , Scantraxx , Theracords , Spoontech , Gearbox, Sys-X Records, The Magic Show Records, Roughtstate, X-RAW, Anarchy, Nightbreed Records, Loudness Recordings, End Of Line and Minus Is More .