Q-dance Radio is an online radiostation that broadcasts hard dance music 24 hours per day. In the evenings they broadcast shows of known DJs and acts. Also often live music is streamed from Studio 80 in Amsterdam. You can listen to Q-dance Radio here:
radio.q-dance.nl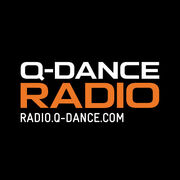 Ad blocker interference detected!
Wikia is a free-to-use site that makes money from advertising. We have a modified experience for viewers using ad blockers

Wikia is not accessible if you've made further modifications. Remove the custom ad blocker rule(s) and the page will load as expected.