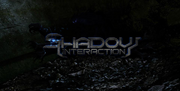 Pithune (born Peter Bakker, 1987) was a dutch hardstyle DJ and producer project, from Rotterdam. He is currently active under the name of Shadow Interaction.
Pithune (2006-2012)
Edit
Pithune started producing towards the end of 2004, and started DJ'ing with vinyl in 2006, on various small online radio streams. Within a year this went on further to bigger stations such as Fear.FM and Real Hardstyle Radio. During those days, his sets became really popular on the internet, and was invited for various parties and other radio shows around the time.
His first release however, took some time; in 2010, after many productions he got invited by the american hardstyle label Empire Traxx, to release some of his works. This resulted in the release of 'Pithune - Party Music' along with 2 remixes.
In 2012, due to various changes the project ceased to exist, but restarted immediately right after under the new, rawstyle alias Shadow Interaction.
Tremic (2006-2009)Edit
Tremic is the name of a project that started around the same time as Pithune. It was a producing and DJ project for jumpstyle and hardjump. After jumpstyle changed its course to the tekstyle sound around 2009, he lost interest and the project had ceased for good.
Shadow Interaction (2012-ongoing)Edit
Shadow Interaction is the current name of Pithune. It continues the DJ and producing career on the road of raw hardstyle and started in 2012, right after the Pithune project was ended. In 2013, due to his hard work through the years he got invited to a dutch radioshow called Hardhouse Generation, hosted by Norman and Darkraver, and released a remix on Adventum's "Gunpowder Treason", on Infexious Hardstyle. He hosts a non-radio raw hardstyle podcast show called 'Dark & Distorted', on Mixcloud . As of 2014, Shadow Interaction signed at Diamonic Beat records, a freestyle out-of-the-box label, in connection with the party crew from "Deshima Sounds".
The Sickmindz (2004-ongoing)Edit
The Sickmindz is a raw hardstyle group consisting of various people, mainly from Rotterdam, and are performed/produced by three core members: DJ Insanity (Pascal Schellaars, dutch hardcore DJ, founder of the group), Shadow Interaction (DJ/producer) and Tha Ghost (Jeroen Breedijk, producer). When Pithune played at smaller radiostations, he met up with Pascal, who was living nearby and also played at the same stations. This resulted in longtime friendship and they soon found out they had the perfect chemistry behind the decks aswell. As of now, they have played on various parties, and co-hosted a show called 'Dark Temptations' on a German radiostation called Rautemusik.FM which ended in 2013.
Mass Vibrant (2013-ongoing)Edit
Mass Vibrant is a Drum & Bass / Neurofunk / Freestyle alias of Pithune, which started in 2013 and is ongoing.
Official releases:
2010 Pithune - Party Music (Empire Traxx / EMPIRE 003)
2013 Adventum - Gunpowder Treason (Shadow Interaction Remix) (Infexious Hardstyle / INFEXHS026)
2014 Shadow Interaction ft Scarlet Penta - The End (Diamonic Beat, Warp2one / W2OCD001)
2014 Shadow Interaction - Just A Shadow / Imminent Death (Head2Future Records / H2F007)
Free releases:
PI-FREE 001 Tremic - The Volume (Re-Fix) / Funkin' Shit
PI-FREE 002 Pithune - To Heaven
PI-FREE 003 Hardkickerz - Beyond Unreal (Pithune Remix - 2011 Refix)
PI-FREE 004 Pithune 2011 X-Mas Mashup Pack
(none) Pithune - Music Box (Shingo DJ Remix)
SI-FREE 001 Shadow Interaction - Vodka
Ad blocker interference detected!
Wikia is a free-to-use site that makes money from advertising. We have a modified experience for viewers using ad blockers

Wikia is not accessible if you've made further modifications. Remove the custom ad blocker rule(s) and the page will load as expected.